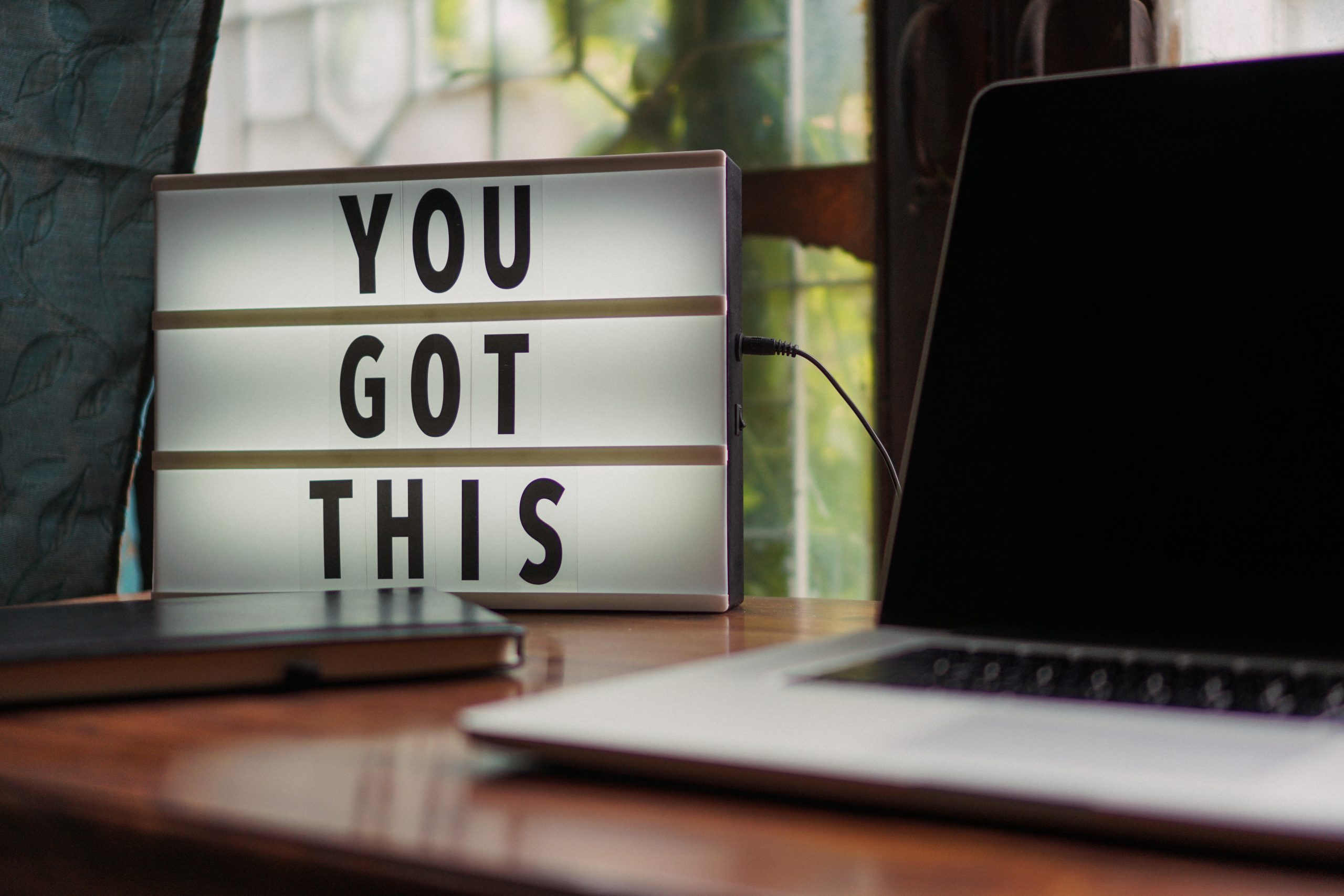 Employee engagement is at an all-time high, according to the latest Gallup research.  Whilst this may be due in part to people feeling fortunate to have a job, Gallup concludes that it is "how organisations responded to the crisis that matters more."
It turns out that during the coronavirus crisis many leaders stepped up and became, well, leaders.  They put the health and safety of their employees first, acting quickly and decisively.
So, what lessons can we learn from the past few months that will help as we transition into the 'return' phase of this global health and economic crisis?  And, how can leaders maintain and improve the engagement of their teams as we head into different but equally challenging times ahead?
1. Check-in with people
The impact of the coronavirus crisis has been greater than anyone could have imagined and anything we have experienced before.  With the vast majority of employees either working from home or furloughed, stress, insecurity and fear are made worse by feelings of isolation and the challenges of juggling work and family.
Recognising this, many leaders used employee surveys as a fast and effective way of checking-in with people; asking them how they were doing and identifying the support that was needed.
One of our clients worked with us to run their survey, present the results and facilitate virtual breakout discussions about the issues that mattered most to people.  The feedback was amazing, people appreciated having the opportunity to discuss ideas openly and the experience enhanced the sense of 'team' and the support that was available for them.
If you are a leader who hasn't yet taken the time to do this, do it now.  Through targeted surveys you can check engagement levels and let people know they are not alone.  The results of a well-planned survey will provide insight to help you put the right initiatives in place.  It will make sure that future communication hits the mark, and it will help managers focus their attention to where it's most needed.
When our lives adapt to whatever is the 'new norm', people will remember that you gave them a voice and acted on their concerns.
2. Communicate regularly
Recognising the importance of staying connected, many leaders invested time and energy in new ways of communicating regularly with employees.  They understood that not connecting effectively with employees during this time risked damaging their mental health, well-being and motivation.
Our client is a great example of this – they established a regular all-company briefing over video conference and organised creative on-line events keep spirits up and help people stay in touch.  In addition, the CEO sent weekly emails and Intranet updates about the steps being taken to work through the challenges.
Even the virtual meetings took a different shape, with people planning agendas better, being more inclusive and making sure that time was spent at the start of the session just finding out how people were doing.
It worked.  This regular, open and transparent communication led to an increase in the levels of trust in leadership and an overall increase in employee engagement.  Needless to say, the new communication channels will continue even as people start returning to the office.
3. Unite people through purpose
Coronavirus gave us a common enemy, and therefore a common purpose – 'Stay at home, Protect the NHS, Save Lives'.  Uniting with neighbours, we clapped for carers and key workers.  Joining the thousands of NHS Volunteers and other local neighbourhood schemes, we rallied to support the vulnerable.
The lesson for leaders here is clear.  When united by a common purpose, people do amazing things.
As the engines of our global economy start to fire up and power forwards again, it matters more than ever that your people are united behind common purpose and goals.  Is your business staying true to its original plan or are you changing focus to take advantage of new opportunities?  Or do you need to change?  The need to stabilise, inspire and involve your people with the next phase in your journey is critical.
Fundamentally, you need to answer some key questions in a clear and compelling way: 'Where are we going?  Why should I follow?  How will we get there?  How can I get involved?'  When your leadership and teams can answer these questions, you'll know your message is strong.
4. Improve management skills
Whilst many organisations and their employees have made heroic efforts to make remote working a success, as the dust settles and we move into the return phase it will become increasingly evident that where people are based matters far less than who is managing them.
Crucially, Thomas International found in 2019 that only one in three remote workers were satisfied with how their performance was managed.  The research discovered that there is a significant relationship between personality traits and remote working success.  Ultimately, everyone is different.  Providing managers with the right training and tools to recognise this and tailor their approach is becoming increasingly important.
When managing teams, therefore, it's essential to build more trusting relationships and to invest time in regular, quality check-in and feedback sessions.  It's up to you to find out who needs help getting started with tasks and who is finding it hard to switch off at the end of the day.  Who is feeling low because they're missing the interaction with others and who is struggling to look after elderly relatives?
Updating the ability of your managers to communicate authentically and effectively, to ask the right questions and to listen and coach are all key skills going forwards that will improve motivation, productivity and well-being as people continue to work from home or start to return.
5. Celebrate your extraordinary people
Every day, we are hearing stories of people who have gone the extra mile during the past few months.  The way that people have responded to this crisis has created real-life heroes in all walks of life, from Captain Tom to every key worker.
In workplaces too, employees have been juggling work and home, finding creative ways to connect in a virtual world and, above all, support their fellow colleagues, teams and customers.  Have you heard the story about the die-hard Newcastle supporting leader who pledged to wear a Sunderland shirt on a weekly team briefing to congratulate a team member who'd pulled out all the stops to achieve his sales target?  Or the local bank staff calling vulnerable customers to make sure they're ok?  Or the IT team who worked over the weekend to keep the business running on Monday?
Find these everyday heroes in your workplace.  Tell their story and give them the recognition they deserve.
Summary
Coronavirus is the biggest threat we've faced in a generation.   And, yet, when the going got tough, the tough got going.  In the longer term, when we are out of this crisis, it will be those leaders who connected with employees who will benefit from greater satisfaction, engagement and performance.  When our lives adapt to whatever is the 'new norm', people will remember those leaders who led from the front, gave them a voice and united them through a common purpose.
Make sure you're one of them.
Sources:
https://www.gallup.com/workplace/311561/employee-engagement-continues-historic-rise-amid-coronavirus.aspx
'Remote Working: Personality and Performance Research Results 2020.  Ian MacRae and Roberta Sawatzsky