Business leaders across the world recognise that an engaged work-force is a key engine of growth. And yet, 70% of transformation efforts fail because of a lack of engagement from leaders and people.  
We've helped some of the most successful and diverse businesses unite people through purpose, values and goals to make a measurable difference.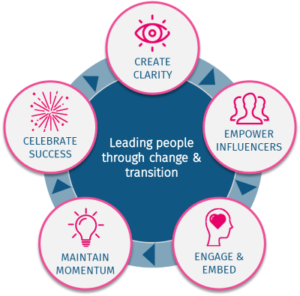 PERFORM WITH PASSION in 5 simple steps
Our flexible, practical formula for successful change is based on more than 20 years of experience working in multiple industries.  
Using organisational know-how, leadership skills and creative communication expertise, we design and deliver engagement and change programmes that change mindsets, outcomes and behaviour.
We like nothing better than meeting new people so why not drop us a line and find out if Passion Inc can help you…