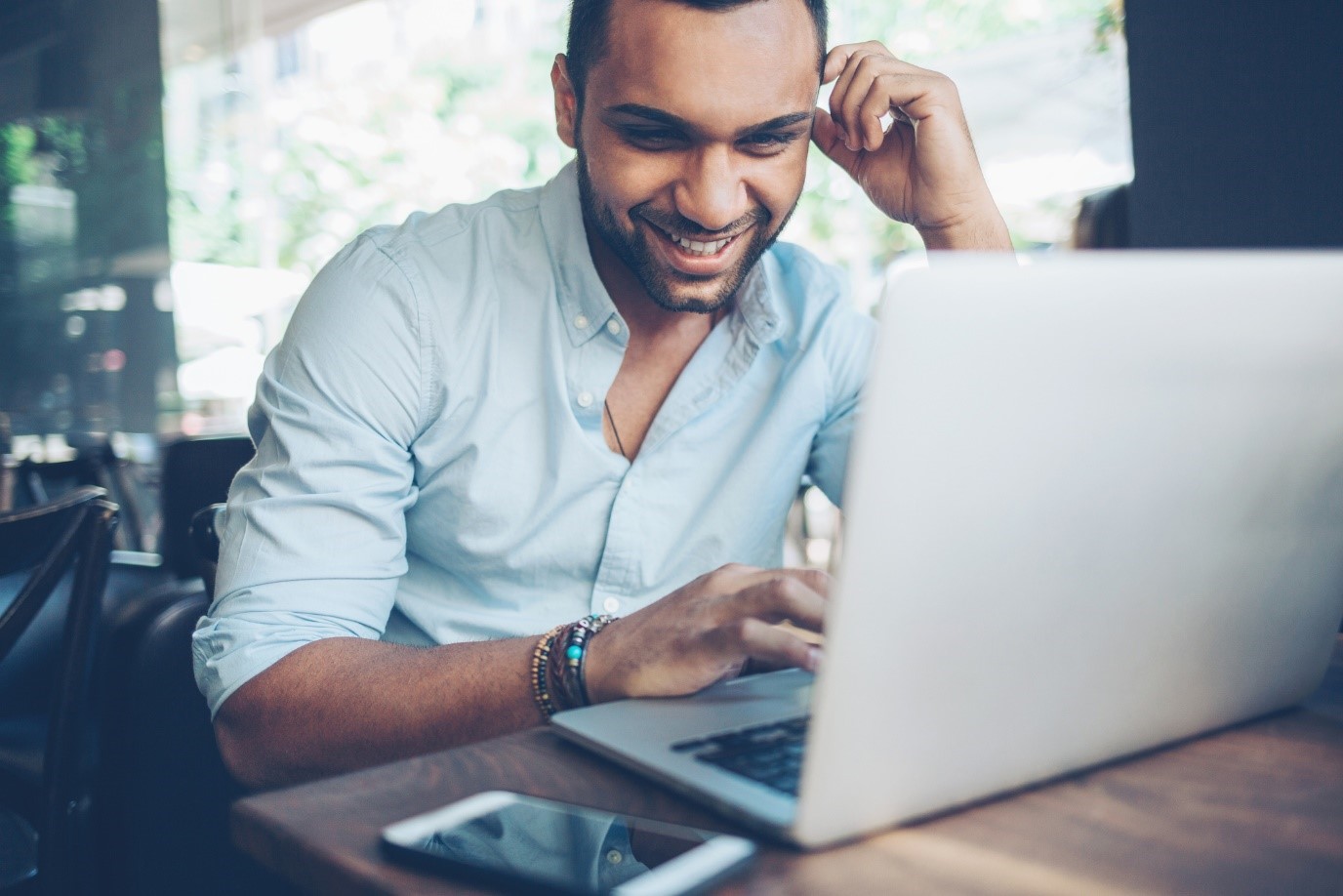 Recently, my bank put on a free webinar called 'Coronavirus – your questions answered.'  Excellent and proactive thinking – an opportunity to show they are listening and responding to the concerns of their many SME business banking customers.
Recently, my bank put on a free webinar called 'Coronavirus – your questions answered.'  Excellent and proactive thinking – an opportunity to show they are listening and responding to the concerns of their many SME business banking customers.
Unfortunately, what followed was a frustrating, disheartening and alienating experience and a perfect lesson in how NOT to engage an audience remotely.
As many of you who look after customers, lead businesses and manage teams are grappling with on-line tools to communicate with remote audiences, let me share three simple tips that will transform your level of success:
1 – Consider what it's like to be on the receiving end of your message
The bank's webinar started well – "Today is about answering you questions – and we've had thousands of them from you over the past week."  Great, I thought, I'm not alone.
Sadly, what followed was 20 minute lecture from the bank's chief economist on the macro-economic impact of the coronavirus – real horror movie stuff – which I'm sure made most people on the call feel even worse than they had when they joined.  The presenter even said a few times "I know that this isn't something that most of you are interested in…" before continuing to talk through his slides.
Big mistake.
Having canvassed questions from their audience, a much better start would have been to replay key themes and levels of interest.  For example "Thank you to the 5,000 of you who sent in your questions.  Here are the top 5, which we will be answering today.  First up, 80% of you want to know xxxx' would have been a much more effective start as it would have showed the audience that our concerns had been heard and that we were valued.
Even if you don't have time or the facility to ask for questions up front, spend some time imagining yourself into the shoes of the different people in your audience and think about what they will want to hear on your call.  Use this insight to plan your content.
2 – Create a 'bare-bones' plan of what you want to say
What are the most important messages that you need to communicate?  The objective of the bank's presentation seemed straight-forward enough but I was left with a sense that it hadn't been properly planned and that time was wasted telling us about things we already knew rather than answering our questions.
So, take the time to prepare properly. You're in the unique position of influencing several, hundreds or even thousands of people – and how they think and feel has a very real bearing on what happens next.
A basic 'bare bones' flow that I always use as a starting point is:
What's the context
What's the issue / problem we're attempting to / need to solve
What are we going to do about it
How will we know / do we know it's working (impact, results, goals, inspiration)
What to do next (call to action)
Once you've clarified what you want to say, you can then think about how to bring it to life with the right facts, real-life stories and visuals.
3 – Show up as a human being
We were joined on the webinar by the Head of Corporate Banking.  Sadly, she was clearly reading from a pre-prepared script which appeared to be on the table in front of her and therefore made very little eye-contact.  Even when she did finally look up from the script, she tended to look out of the window or up at the ceiling.  The overall impression was ingenuine and forced.
Eye-to-eye contact is critically important both for on-line and face to face communication.  It's fine to refer to notes or cue-cards (ideally on the screen in front of you) but remember to look up regularly, aiming your attention at the camera at the top of the computer.  Imagine your audience is in the room with you and make an effort to connect with them.
It's also OK to smile! In fact, it really helps. Smiling shows people that you like them, approve of them and feel connected to them. Obviously smiling when you're delivering tough news isn't the best…. stay sensitive…. but making eye contact, pausing to look up and make connections, sharing how you're feeling at this moment is all part of 'being human' and an authentic leader.
Now, more than ever, people are looking for effective and engaging leadership and communication.  It's a daunting task for anyone – and not something that comes naturally to everyone.  I hope my tips are helpful and please do get in touch if you want to know more.  In the meantime, I'm getting back on the phone to the bank…
Stay safe
Kirsty Dean – MD, Passion Inc
—-
About Passion Inc
Passion Inc are people engagement specialists. We believe that passionate people perform better – in the workplace, outside the workplace, in life.
Put simply, we help businesses get the best out of their people, regardless of status, position or role. We combine a unique blend of organisational know-how, powerful engagement skills and creative communication expertise to unite leaders, teams and individuals behind business and cultural transformation.
Our expertise is underpinned by a deeply practical approach to problem-solving, together with years of multi-sector experience. Since 2012 we've been working with some of the most successful and diverse, global companies to deliver business change that challenges the norm and inspires action.