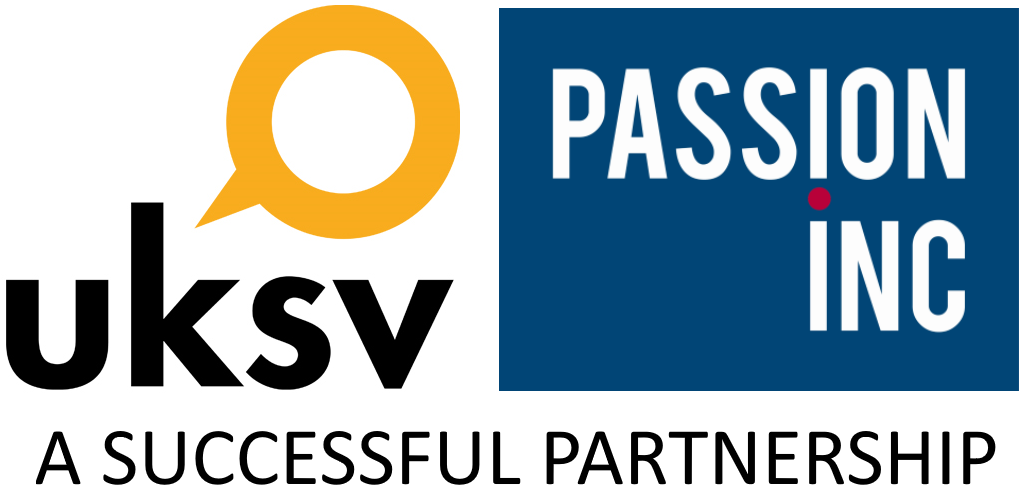 Passion Inc are delighted to announce a formal partnership with UKSV, a leading live events company.
Jeremy Shakerley, Managing Director of UKSV, first approached Passion Inc in 2012 to help them with the delivery of a people engagement programme for Close Brothers Bank. Since then the partnership has gone from strength to strength.
The successful partnership now delivers multiple events for a range of mutual clients. The partnership was established to offer unique differences to clients wanting to improve the impact of their events, conferences, leadership message or internal communication. The combination of UKSV's event creativity and AV production with Passion's ability to develop a clear and concise theme and message that resonates with both the business and the audience, guarantees successful outcomes.
The two companies also share resources and meet regularly to share success stories and working practices.
"The shared ethos and approach of both companies made it a simple decision to join forces. The vision of the partnership is to offer clients a new experience in live events where the events are not only professional and look great, but are based on strategic business outcomes and clear themes that when combined unite businesses behind a common purpose" says Kirsty Dean, MD of Passion Inc
Jeremy Shakerley commented "The team at Passion Inc bring a wealth of strategic and practical experience to all our client's internal communication messaging and people development. Clients these days want so much more from their communications programmes and from the word go it was obvious to me how our two organisations had incredibly similar values and ethos in delivering the best of the best to our clients.
If you would like to discuss how the partnership could help make a difference to your events and conferences, then we would love to hear from you.
Media contacts
For Passion Inc:
Nick Dean | +44(0) 1509 890920 | nick.dean@passion-inc.co.uk
For UKSV:
Neil Coombes | +44(0) 1425 480444 | neil@uksv.co.uk | www.uksv.co.uk